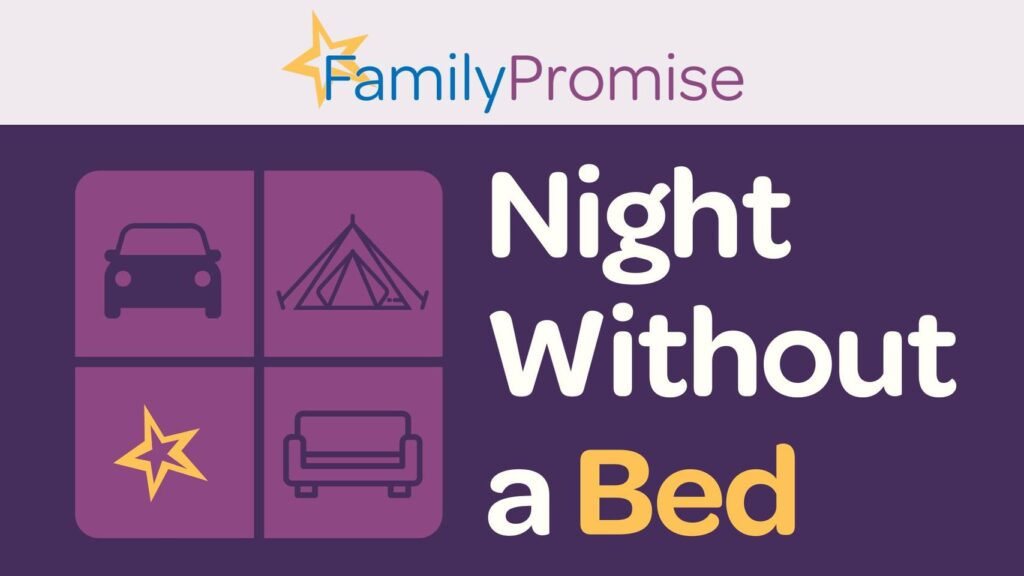 Summer 2021 Night Without a Bed
It's time again for our Night Without a Bed Fundraiser! On Saturday, June 26 friends of Family Promise all around the country will spend the night NOT in their own bed. By doing so, we plan to raise awareness of how difficult it is so experience periods of homelessness, when families cannot sleep in their own beds. We will sleep without a bed so they don't have to!
Participation is easy:
Decide how you will spend the night on June 26. You can sleep on the couch, on the floor, in a tent or outside under the stars.
Collect pledges from friends and family who want to sponsor you in your efforts.
Participate on June 26. Take pictures of your sleeping arrangements and share on Facebook or Instagram with the #ANightWithoutABed
Collect the donations from your sponsors.
Turn in your pledge sheets and money to Family Promise of Roane County!