Did you know?
In a typical Family Promise program over half of the guests are children, most of whom are under the age of 6.
From HART COC: PIT count:
On January 22nd, 2019 during the HUD point in time count in Roane County 11 people were counted that night as being homeless – 11 were adults and 0 children. 8 households in all were unsheltered.
From Roane County Schools: 63 students were certified homeless in Roane County this school year 2017 – 2018
From Mid East Community Action Agency: 168 individuals were homeless under the housing category / 74 households were served with Emergency rent/mortgage assistance to prevent homelessness.
74 households obtained/maintained safe and affordable housing.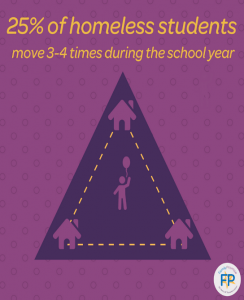 Family Promise of Roane County Day House